Directed by George Miller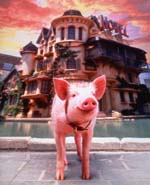 Visual Effects Produced by:

RHYTHM & HUES STUDIOS
Visual Effects Supervisor: Bill Westenhofer
Visual Effects Producer: Jil Bergin
Visual Effects Producer: Crystal Dowd

MILL FILM
Visual Effects Supervisor: Grahame Andrew
Visual Effects Producer: Mike Chambers

DFILM

ANIMAL LOGIC FILM
Visual Effects Supervisor: Chris Godfrey
Visual Effects Producer: Fiona Chilton

Animatronics by NEAL SCANLAN STUDIO

[credits not complete]

Even more talking animals are featured in BABE: PIG IN THE CITY, sequel to 1995's highly successful BABE. The original won an Academy Award for Best Visual Effects in 1995, and Mill Film, Rhythm & Hues, and Animal Logic contributed to the visual effects to the sequel.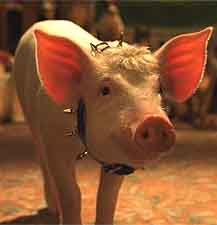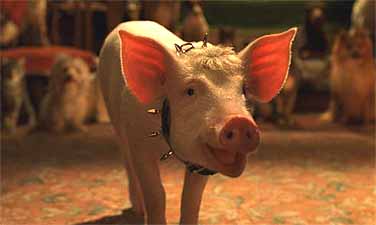 These shots, accomplished by Rhythm & Hues Studios, feature real-life animals 'fitted' with digital prosthetics. The snouts of the animals were meticulously matchmoved in 3D, where a photorealistic mouth was animated and composited over the real mouth. In many cases, parts of the animals' real mouth (if not the entire mouth, snout, chin, etc.) had to be digitally erased.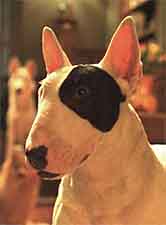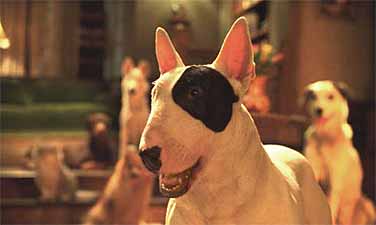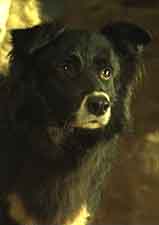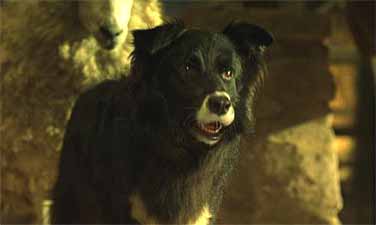 Official Web Site: http://www.babeinthecity.com
Back to the 1998 Menu


. . VFX HQ Produced by Todd Vaziri . . http://www.vfxhq.com . . e-mail: tvaziri@gmail.com . .
All text Copyright © 1998 Todd Vaziri, unless otherwise noted