Directed by David Zucker
Visual Effects Consultant: Kimberly K. Nelson

Visual Effects Produced by:

METROLIGHT STUDIOS

CINESITE

NETTER DIGITAL

From director David Zucker, who previously helmed THE NAKED GUN and its sequel, comes BASEKETBALL, a wacky comedy starring Matt Stone and Trey Parker.
Effects houses MetroLight Studios, Cinesite and Netter Digital handled the film's visual effects, many involving digital matte paintings, digital animation, wire removals, and other zany antics.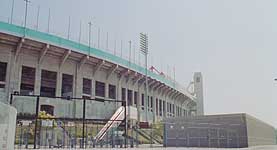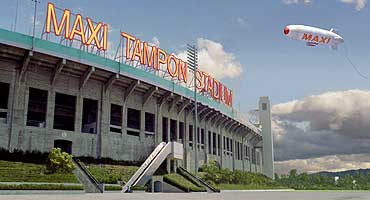 MetroLight Studios handled the two shots above and below, depicting the film's fictional baseketball stadiums. Both matte paintings were based on real-life photography of stadiums--MetroLight significantly altered the plates to create magnificent edifices.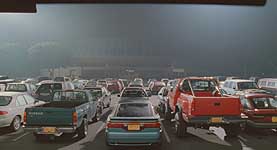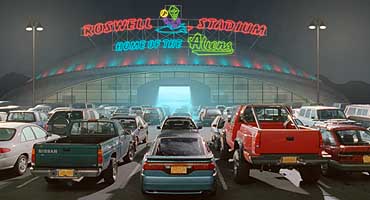 Official Web Site: http://www.baseketball.net
Back to the 1998 Menu


. . VFX HQ Produced by Todd Vaziri . . http://www.vfxhq.com . . e-mail: tvaziri@gmail.com . .
All text Copyright © 1998 Todd Vaziri, unless otherwise noted