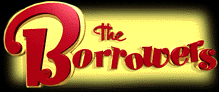 Directed by Peter Hewitt
Visual Effects Supervisor: Peter Chiang


Visual Effects Produced by:

THE MAGIC CAMERA COMPANY

FRAMESTORE

THE FILM FACTORY @ VTR

THE MOVING PICTURE COMPANY

[credits not complete]

The all-England production of THE BORROWERS ups the ante, providing the most complicated and believable miniature-people in the modern age of film. The last big effort was ILM's terrific work on THE INDIAN IN THE CUPBOARD. THE BORROWERS has taken the next step, not only with plenty of composites of actors shot against bluescreen and straight, clean shots of actors performing on oversized sets, but the use of computer generated characters as humans, both for massive wide shots and relatively tight, hero shots, sets THE BORROWERS apart previous miniature-people efforts.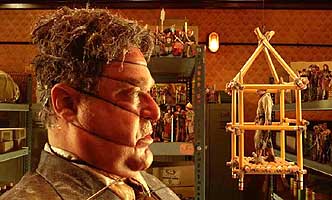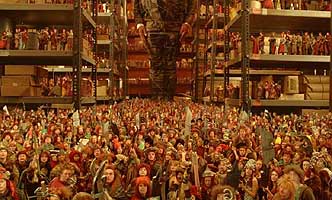 The top image contains numerous bluescreen-shot elements of 'borrowers' surrounding and capturing bad-guy John Goodman. The bottom image is a collection of bluescreen-shot composites and computer generated extras, filling the scene with hundreds of cheering 'borrowers' throughout the sweeping camera move.
Check out Visual Magic's interview with digital effects supervisor, Paul Franklin.
Images courtesy of Visual Magic Magazine
THE BORROWERS images ©1998 Polygram Filmed Entertainment
Back to the 1998 Menu


. . VFX HQ Produced by Todd Vaziri . . http://www.vfxhq.com . . e-mail: tvaziri@gmail.com . .
All text Copyright © 1998 Todd Vaziri, unless otherwise noted