Directed by Steve Miner
Visual Effects Consultant: Brian Jennings
Visual Effects Produced by:

DIGITAL FIREPOWER
Supervisor: Charles Darby

OCS/FREEZE FRAME/PIXEL MAGIC

RAINMAKER DIGITAL PICTURES

DIGISCOPE

Jamie Lee Curtis returns to the role that made her famous in HALLOWEEN: H20, where 'blood is thicker than water.' Four houses provided the film's invisible visual effects, including newcomer Digital Firepower.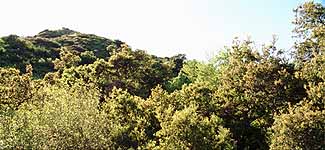 Digital Firepower created one of the film's early effects shots--a tilt-and-pan down from the Hillcrest Academy buildings--buildings that don't really exist. A lens flare and 2D animated birds were added to the image below.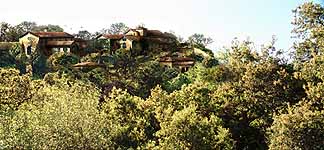 Back to the 1998 Menu


. . VFX HQ Produced by Todd Vaziri . . http://www.vfxhq.com . . e-mail: tvaziri@gmail.com . .
All text Copyright © 1998 Todd Vaziri, unless otherwise noted