TIME VORTEX
The sphere creates a temporal vortex, realized by ILM as bright, dazzling waves of energy, similar to Digital Domain's re-entry sequence for APOLLO 13. The Enterprise enters the rift and both the sphere and the Enterprise travel back in time to the mid-21st Century. The CG vortex was accompanied by a CG sphere and the CG Enterprise.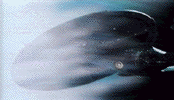 The Enterprise follows the sphere into the temporal rift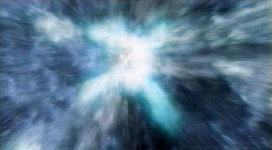 At first, the vortex completely surrounds the Enterprise.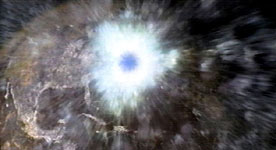 A bit later, the crew realize that the Earth has been Borgified.
SHOTS PRODUCED BY INDUSTRIAL LIGHT & MAGIC


On Earth
is next...





. . VFX HQ Produced by Todd Vaziri . . http://www.vfxhq.com . . e-mail: tvaziri@gmail.com . .
All text Copyright © 1998 Todd Vaziri, unless otherwise noted