Home - Who - Review - How - Pics: Bugs, Space, More


back to page 1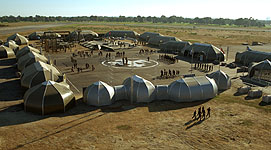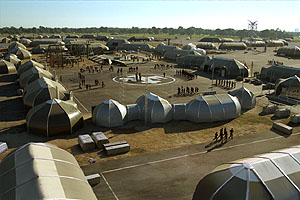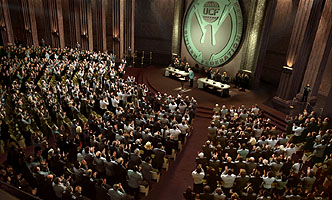 The boot camp and federal council were significantly expanded via Compound Eye matte paintings; the production built only a portion of each set, and Mark Sullivan painted and composited the rest in these classic shots.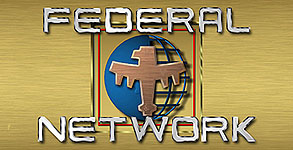 The first image of the film, Banned From the Ranch's animation of The Federal Network propaganda shorts.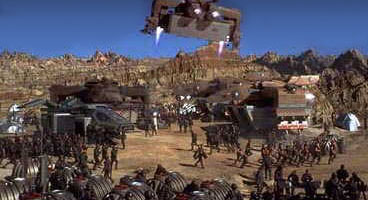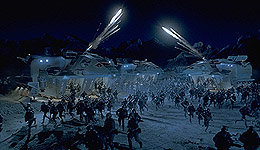 The daylight shot above features some very nice compositing by Imageworks, and some realistic heat distortion ripples caused by the flying craft. The evening surface shot features some wonderful flash fire coming from the Terran station. For each shot, Thunderstone made the model miniatures, while Imageworks composited the scene.
All photos ©1997 TriStar Pictures

Home - Who - Review - How - Pics: Bugs, Space, More


. . VFX HQ Produced by Todd Vaziri . . http://www.vfxhq.com . . e-mail: tvaziri@gmail.com . .
All text Copyright © 1998 Todd Vaziri, unless otherwise noted