Home - Who - Review - How - Pics: Bugs, Space, More


All photos ©1997 TriStar Pictures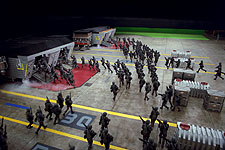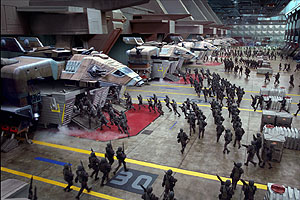 One of the more stunning matte painting shots of the film--Compound Eye created the matte painting depicting the dropship launch bay.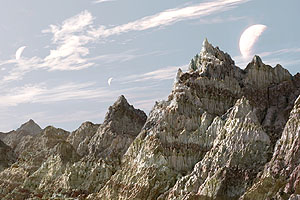 This shot is a Compound Eye matte painting that pans left and tilts down to reveal live-action footage of troopers surveying Hopper Canyon.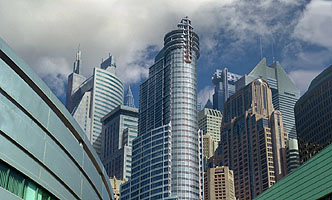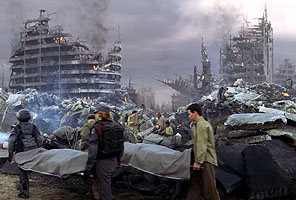 Buenos Aires, before and after. Two more matte painting shots, complete with camera movement, by Compound Eye.

Home - Who - Review - How - Pics: Bugs, Space, More


. . VFX HQ Produced by Todd Vaziri . . http://www.vfxhq.com . . e-mail: tvaziri@gmail.com . .
All text Copyright © 1998 Todd Vaziri, unless otherwise noted